Free Online Car Valuation It's Fast, Fair & Free
Sell/Scrap Your Car For Free
What is Car Valuation?
Car Valuation is simply the method of calculating value of your vehicle or computing how much does it worth.
Why to Get a Car Valuation?
Whether you are selling or buying, knowing your four wheeler's value positions you in a better position to negotiate on price.
Get Car Valuation Online In Singapore?
Looking to find your car's worth? If your answer is yes, then you have arrived at the right platform. At Car Valuation Singapore, we update our car valuations after every day. So, you can get the latest guidance about your vehicle's worth. Eventually that will help you negotiate with your seller on better terms.
If you are a buyer
Car valuation Singapore will describe you how much your potential car is worth. That will help you in making informed decision to ask the price, which is right for you.
If you're a car seller
Accurate pricing of your car will aid you to sell quicker. Knowing the true value of your car would also help in negotiation. With right value, you will know whether your potential buyer is bargaining too low price or not.
Our car valuation online helps you in both ways i.e. a part-exchange price and a private sale price. So, you can calculate which method is best for you.
Several variables impact the sale prices of used cars. The significant factors influencing car price are as follows:
Registration City

Extra modifications

Overall condition

Model Year

Mileage
If you are searching to buy a car, we will provide both a private sale price and a dealer price to decide from whom to buy. Once you are clear on car, remember to visit our free car valuation. We will help you in deciding whether or not the car's condition and related features are worth asking for.
Our tool of car valuation online suggests the value of a used car depending upon car's condition and various variables. The tool is based upon car prices data points and suggests the best market value of car as accurately as possible. Our tool is regularly updated with market value changes.
Our tool of used car valuation approximates the used car's condition based upon the details entered by user on our site. The tool presumes that the car is in fair condition and presents you car's fair market price.
So, to get a reliable free car valuation, come to us.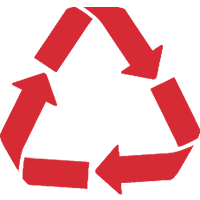 Sell your car through our network of dealers, our online auction platform or let simply us market your car for you. Less hassles, more money and time for yourself!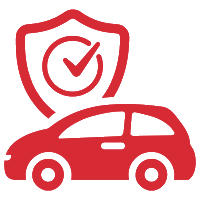 Time to scrap your car? Look no further! Let us help you get the best price for your car. More money without you having to do anything.
Get your car insurance the hassles free way using our network of insurers to get the best quotes for you. Easy and simple without much work on your side!
Choose your preferred vehicle

You choose the vehicles you want from our website: ScrapMyCar Singapore.
If you do not find the required model you are looking for, contact us and we'll get it for you.

Invoice for the Buyer

Invoice will be than issued to you so that you can proceed.

Payment

You can make payment either via telegraphic transfer or letter of credit. For other modes of payment, example, Paypal or credit card,contact us for more details, Please email or fix us proof of payment.

shipment

You can make payment either via telegraphic transfer or letter of credit. For other modes of payment, example, Paypal or credit card, contact us for more details. Please email of fax us proof of payment.

Documentation

Documentation which is required for customs clearance will be couriered to you with all necessary information.